2088 152nd Street
Surrey, BC, V4A 9Z4
Living Options
Get Directions
Get Directions
Welcome to Peninsula
A buzz of activity fills every inch of our home. Enjoy colourful parties, drives to the nearby beach, and culinary delights we know you'll enjoy. With an amazing 95% walking score, Aspira Peninsula Retirement Living is truly a walker's paradise. Delightful restaurants, endless shopping at the Windsor Square Mall, and the Semiahmoo Heritage Walking Trail just across the street – residents are never at a loss for opportunities to engage and socialize. Whether enjoying delicious meals created by our professional chefs, sharing a laugh with friends in the Bridge Room, or watching the big game with fellow fans in our Sports Lounge, this is a place where embracing life is an every day experience.
At a Glance
Retirement living is your opportunity for a new beginning. Explore our residence and what we have to offer.
Living Options
Whether you're looking for an independent lifestyle or need some assistance, Aspira will help you live life fully.
Amenities and Services
Meals / Dining Rooms
Wifi
Transportation
Pet Friendly
Saltwater Pool / Swimming Pool
24/7 Emergency Response
Frequent Excursions
Parking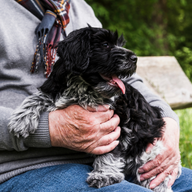 Did you know we're pet friendly?
Ask about retirement living with your pets during your tour!
Lifestyle & Activities
Our programming is designed around you, your choices, and your interests.
It's all about people
Read what our residents say
Use Next and Previous buttons to navigate, or jump to a slide using the slide dots.
From the day I came to [Peninsula Retirement Residence] I was welcomed by everyone I spoke to. I never knew I could be this content.
Joan I.
[Moving into] Peninsula [Retirement] Residence was a choice I have never regretted. The staff are all very pleas[ing] and greet you with kind words and a smile whenever they pass in the halls, or in the dining room, or even if they pass you on the street. All my needs have been met I have recommended Peninsula to many others.
Grace C.
I [had] the most memorable time at Peninsula Retirement Residence. The dining room was decorated with a theme from the Wizard of Oz [for Halloween] we [got to] appreciate the person sitting next to us and the warmth of a place like this. A good time was had by all.
Lorraine