Natural beauty of British Columbia: Best Cities to Retire
Retirement is a time to relax, enjoy life, and pursue personal interests. British Columbia, with its picturesque landscapes and vibrant cities, offers numerous retirement home options for those looking for a place to call home in their golden years. In this article, we explore six cities where you can find premium BC retirement communities, highlighting nearby landmarks, cultural attractions, and green spaces suited to the needs and interests of seniors. Whether you require independent living or assisted living these British Columbia retirement communities have something for everyone.



Kamloops
Known as the "Tournament Capital of Canada," Kamloops is a vibrant city located at the confluence of the North and South Thompson Rivers. Retirees will enjoy the abundance of parks and green spaces in the city, such as Riverside Park and McArthur Island Park. The Kamloops Art Gallery and Kamloops Symphony offer a taste of local culture, while the Secwepemc Museum provides insight into the region's indigenous history.
Surrey
As one of the fastest-growing cities in Canada, Surrey is an excellent choice for retirees who want to stay active and engaged. The city is home to numerous parks, including the scenic Redwood Park, which features a unique grove of towering redwood trees. For culture lovers, the Surrey Arts Centre and the Museum of Surrey offer a range of exhibits and performances. And don't miss the picturesque Crescent Beach or the serene Serpentine Fen Nature Reserve.
Aspira Pacifica retirement residence is a warm and vibrant community in Surrey just steps from the sandy shores of White Rock Beach and the restaurants of Grandview Heights.
Kelowna
Nestled along the shores of Okanagan Lake, Kelowna boasts stunning natural beauty and a thriving arts scene. Retirees can stroll through Waterfront Park or visit the Kasugai Garden, a Japanese-style garden in the heart of the city. The Kelowna Art Gallery and Rotary Centre for the Arts provide a cultural escape, while the Myra Canyon Trestles offers a leisurely walk or bike ride through history.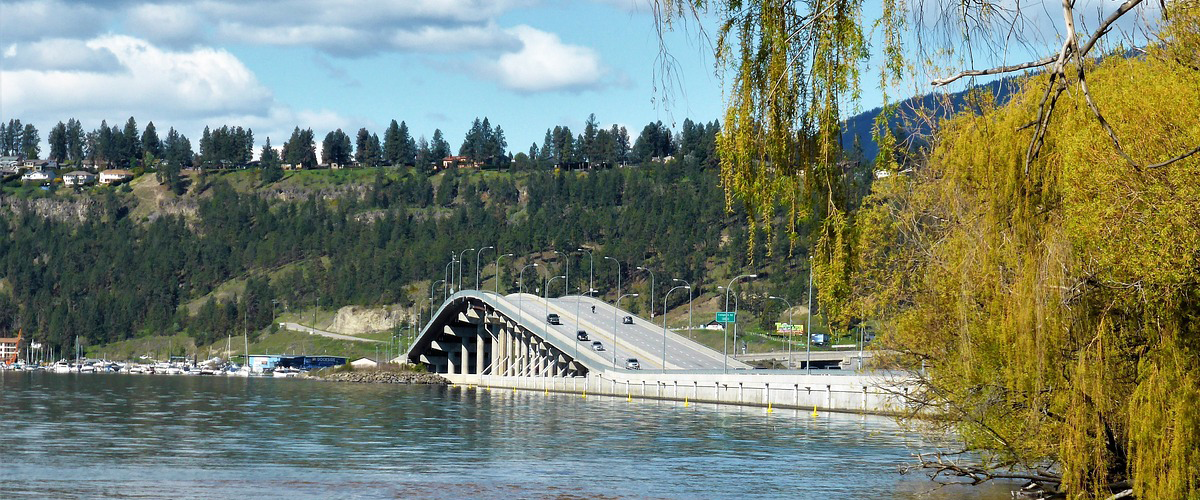 Penticton
Situated between Okanagan and Skaha Lakes, Penticton is a haven for seniors who love water sports, beach activities, and wine tasting. Seniors can enjoy the lush greenery of Skaha Bluffs Provincial Park or the scenic views at Munson Mountain. The Penticton Art Gallery and the South Okanagan Events Centre host a variety of sporting and cultural events, while the SS Sicamous Heritage Park offers a glimpse into the region's maritime history.
Port Coquitlam
The city known as "PoCo," is a diverse and bustling place near Vancouver. Retirees will appreciate the many parks and trails, such as the popular Traboulay PoCo Trail, which winds through forests, marshes, and riverfront areas. Cultural attractions include the Leigh Square Community Arts Village and the Port Coquitlam Museum and Archives. For a peaceful escape, visit the Colony Farm Regional Park or Minnekhada Regional Park.
Aspira Astoria is a beautiful and welcoming retirement home in Port Coquitlam inspired by the mountain chalets of Whistler and Jasper.
Vernon
Nestled in the North Okanagan Valley, Vernon offers retirees a perfect blend of natural beauty and cultural experiences. The city boasts a number of parks, such as Polson Park and Kalamalka Lake Provincial Park, where seniors can enjoy leisurely walks and stunning views. Cultural attractions include the Vernon Public Art Gallery and the Greater Vernon Museum and Archives. For a unique experience, visit the Allan Brooks Nature Centre or the historic O'Keefe Ranch.
Why British Columbia is the best place to retire?
Overall British Columbia is an ideal destination to settle in a premium retirement residence close to natural beauty, cultural attractions, and a relaxed lifestyle. For anyone seeking senior independent living or assisted living suites, the abovementioned cities offer unique experiences and amenities that cater to the interests and needs of elderly individuals. Whether it's strolling through parks, exploring local history, or enjoying artistic performances, there's a wide variety of activities and experiences available for anyone looking for a retirement community in these charming British Columbian cities.