Your Fulsome Calendar
Come and live in a vibrant community where we will help you build new connections and feel supported. Immerse yourself in new hobbies or passions in our Explore by Aspira recreational programming and Active by Aspira signature fitness programs to keep that pep in your step.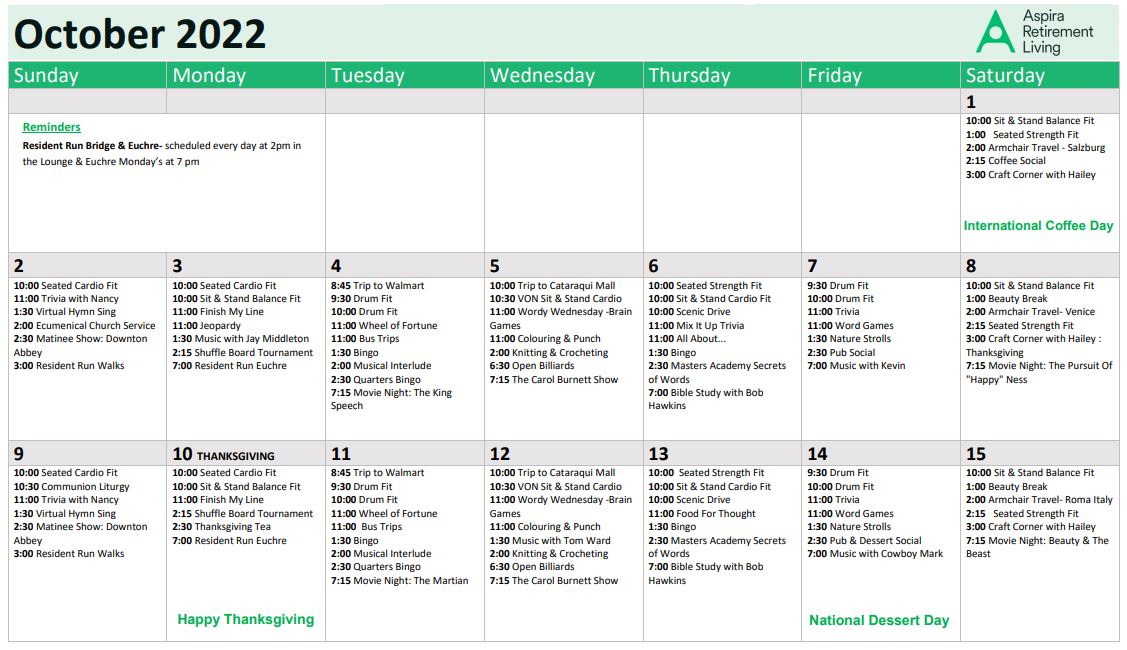 Join a community with friendly neighbours and the chance to learn and grow together. Whether you're celebrating milestones, enjoying meals, or exploring the surrounding area, you will always feel like you belong.