3501 Campeau Drive
Kanata, ON, K2K 0C1
Living Options
Get Directions
Get Directions
Welcome to Red Oak, a retirement home near you
Aspira Red Oak Retirement Living is a senior home is a short drive from downtown Ottawa, close to local attractions like the Kanata Centrum Shopping Centre.
Surrounded by green space, Aspira Red Oak Retirement Living offers a welcoming, vibrant atmosphere and a true feeling of home. Our name is inspired by our majestic, century-old Red Oak tree, which greets visitors with its balance, purpose, and strength. Whether you're strolling through our Kew Gardens Greenhouse, swimming in our pool or seeing a movie in the Globe Movie Theatre, Aspira Red Oak is designed for enjoying life.
At a Glance
Explore our residence and all that we have to offer.
Living Options
Whatever your needs may be, Aspira will help you or your loved one live life fully. Explore the living options available at this location.
Amenities and Services
Meals / Dining Rooms
Wellness Spa / Gym
Wifi
Transportation
Pet Friendly
24/7 Emergency Response
Theatre
Frequent Excursions
Billiard Room
Parking
Hair Salon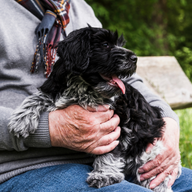 Did you know we're pet friendly?
Ask us about retirement living with a pet during your tour!
Lifestyle & Activities
Our programming is tailored to you or your loved ones interests.
It's all about people
Read what our residents say
Use Next and Previous buttons to navigate, or jump to a slide using the slide dots.
The Red Oak is beyond good, it is excellent. I have enjoyed 3.5 years as a resident and it meets all [my] expectations. Management is quick to respond to any concerns with immediate action [and] understands the community and its needs.
Marg B.
My husband and I have enjoyed the Red Oak as our home for the past 4 years. Management excels in all aspects. [There are] superior amenities, such as, salt water pool, pool room, gym, chapel and hair dressing. [The amenities] make our daily life enjoyable.
Marjorie S.
At Red Oak, you will find a very caring, helpful and dedicated management team, friendly staff members, excellent dining, professional wellness services, a variety of daily activities, a well-equipped gym, [a] heated swimming pool and hot tub, [a] chapel, [a] library, [a] theatre - and friendly faces everywhere. All of this made Red Oak our destination of choice. We a very glad we did!
Stuart and Joan M.